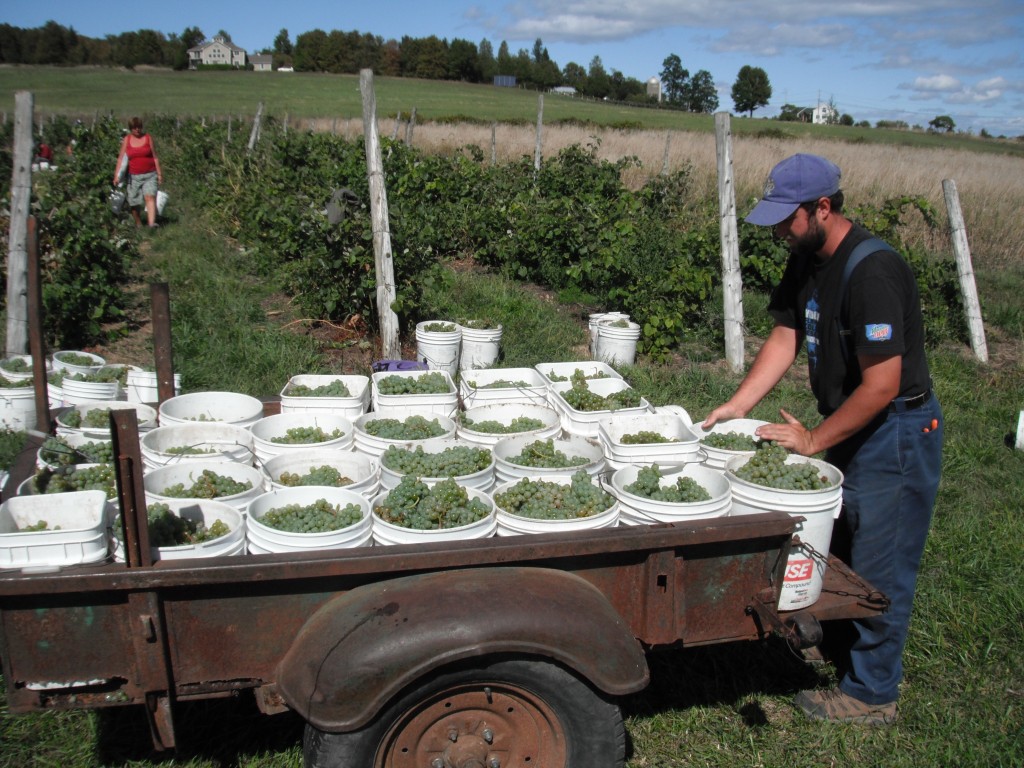 Interested in Harvesting? Contact Us! we are looking for grape harvesters for the season. Hours 9-4 for 5-6 weeks of work. Contact lanes@snowfarm.com or call 802-324-5563 and ask for Julie. While harvesting you learn about grape varieties, incorporate exercise into a work day, have fun and contribute to Vermont agriculture through local wine.
Visitors
Beautiful Snow Farm Vineyard is located in South Hero, VT and enjoys the micro climate of the Islands which is ideal for growing grapes.  Our growing season is identical to that of Burgundy, France.  September is harvest time and begins the wine making process for award winning Snow Farm Wines.  This is the perfect time and perfect place to learn about the wine making process from start to finish.  Stop in any day between 11 and 5 and check in at the Tasting Room to find out what is being harvested that day.  Harvesters are trained in a techniques best suited for each vinifera.  We grow over 30 varieties of grapes in quantities ranging from 27 rows to a couple plants.  Grape clusters are transported back to the winery where they are de-stemmed and pressed or crushed by hand in casks.  All of our fermenting happens in stainless steel or oak barrels.  When the wine is ready it is bottled and labeled by hand in our facility.  The wine best enjoyed with world class food which can be found close by at the North Hero House Inn and Restaurant.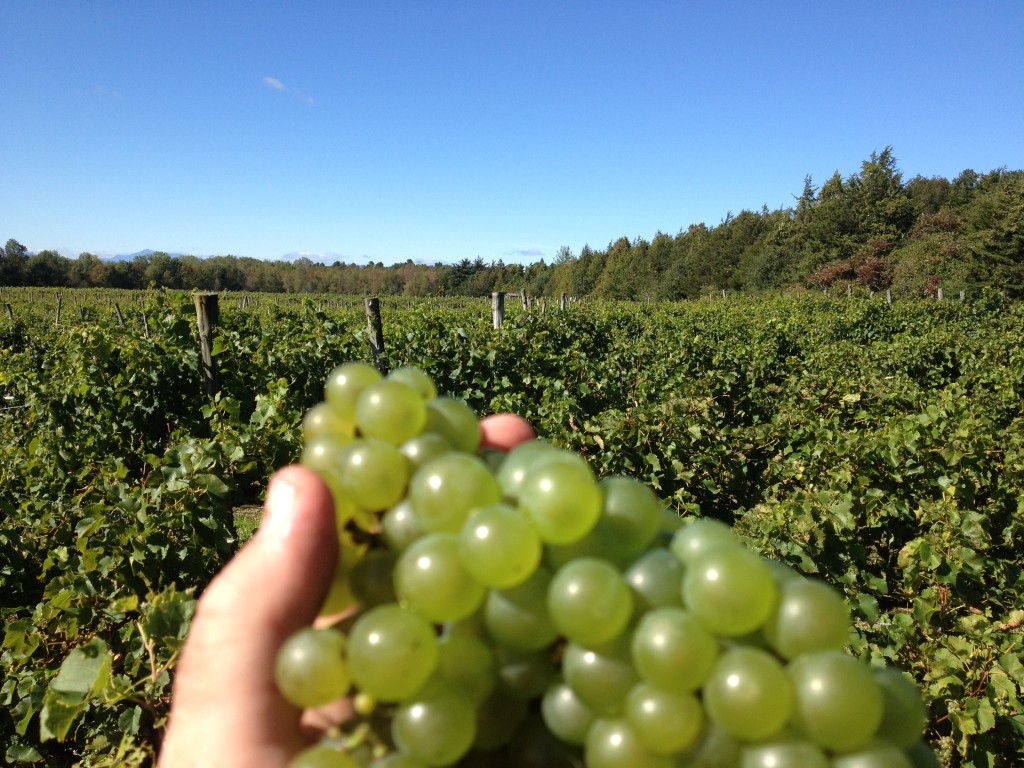 Harvest Festival October 8th 2016
Being a harvester at Snow Farm you not only learn about grapes, climate, and wine making.  You meet a bunch of new people, stay active in your work day and learn about yourself.  After a long harvesting season it's time for a big celebration.  Join us on Saturday October 8th for music and food in the vines to help our grape juice settle into the fermenting process.  Join the fun! 11-5 pm Grape stomp competition, Band playing Live Music (2-5), Wagon rides, story walk through the vines, face painting, and crafts.