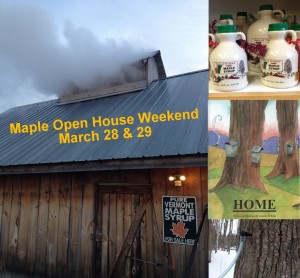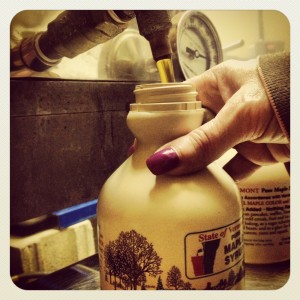 At Crescent Bay Farm Maple Sugaring has been a long tradition.  In celebration of Vermont's Maple Open House Weekend we will be inviting guests into the sugar house to see how maple syrup is made.  Boiling will be happening weather dependent from 11:00-5:00 (Saturday & Sunday).  Check our facebook page for more information the day of.  Maple syrup is available for sale inside the tasting room in a variety of sizes.  If you are coming to take a tour please come ready for mud season with proper clothing and footwear. The Maple orchard is located on the hill behind the Vineyard and is part of Snow Farm's agricultural landscape. During Maple Open House Weekend each day comprehensive tours will be held to investigate the maple syrup making process.  Visitors are welcome to walk through the Vineyard and up to fox hill to take in the magnificent views of Lake Champlain.
Maple Open House Weekend Events Include:
Friday: 6-9 pm Wine Down with Catfish and Bodega (Free event)
Saturday: Boiling in the Sugar House between 11-5.  Tour of the sugar making process beginning from the Sugarhouse at 1:00
Sunday: Boiling in the Sugar House between 11-5.  Tour beginning with Amanda Bates book reading & signing event at the Tasting Room at 1:00 followed by a comprehensive tour of the sugaring process.
In Celebration of farms and the South Hero Land Trust 25% of our sales from the weekend will be donated to the South Hero Land Trust.