At Snow Farm Vineyard we have three lovely rooms that connect throughout the Tasting Room.  There is the Main tasting room that you walk into from the front door with a beautiful pine countertop.  The atmosphere is light relaxed and comfortable.  No typed description will ever do justice for the magnificent beauty of the building.  Your best bet is to come out for a visit.  Open 11-5 May through December, and weekends January through April.   Also open Friday nights through the Winter for the Wine Down Music Series.
The Atrium
The Tasting Room Annex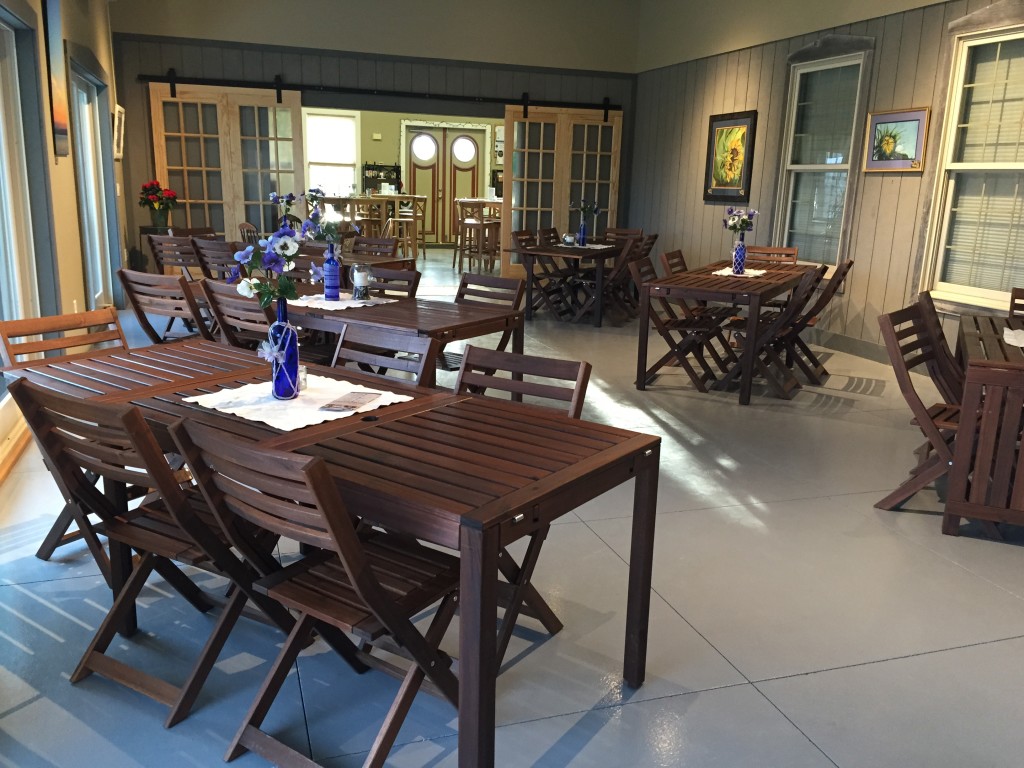 The Tasting Room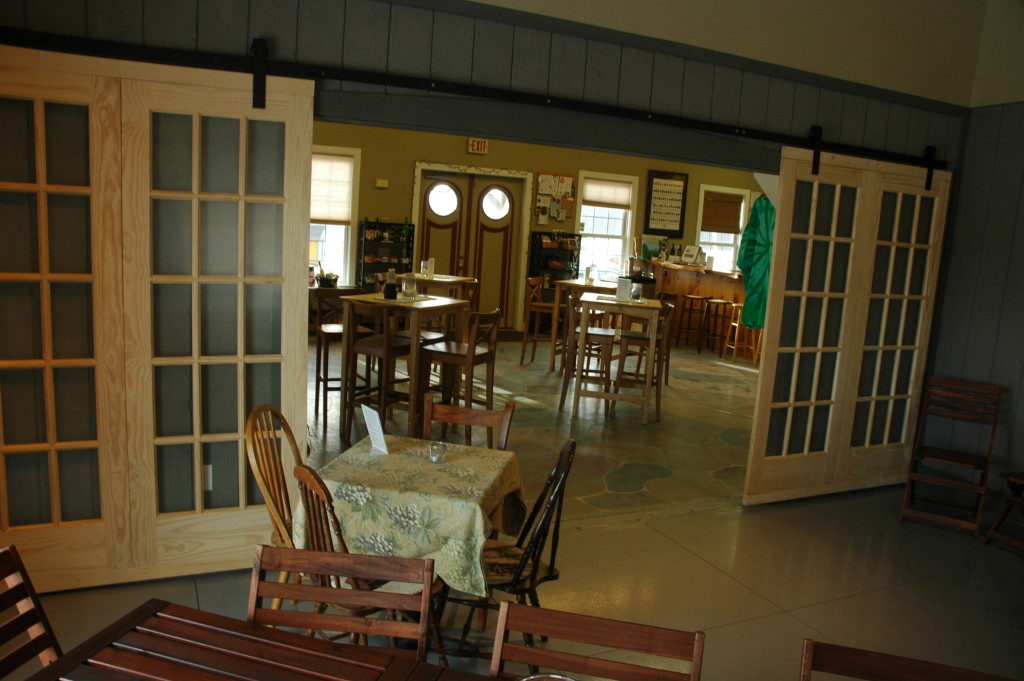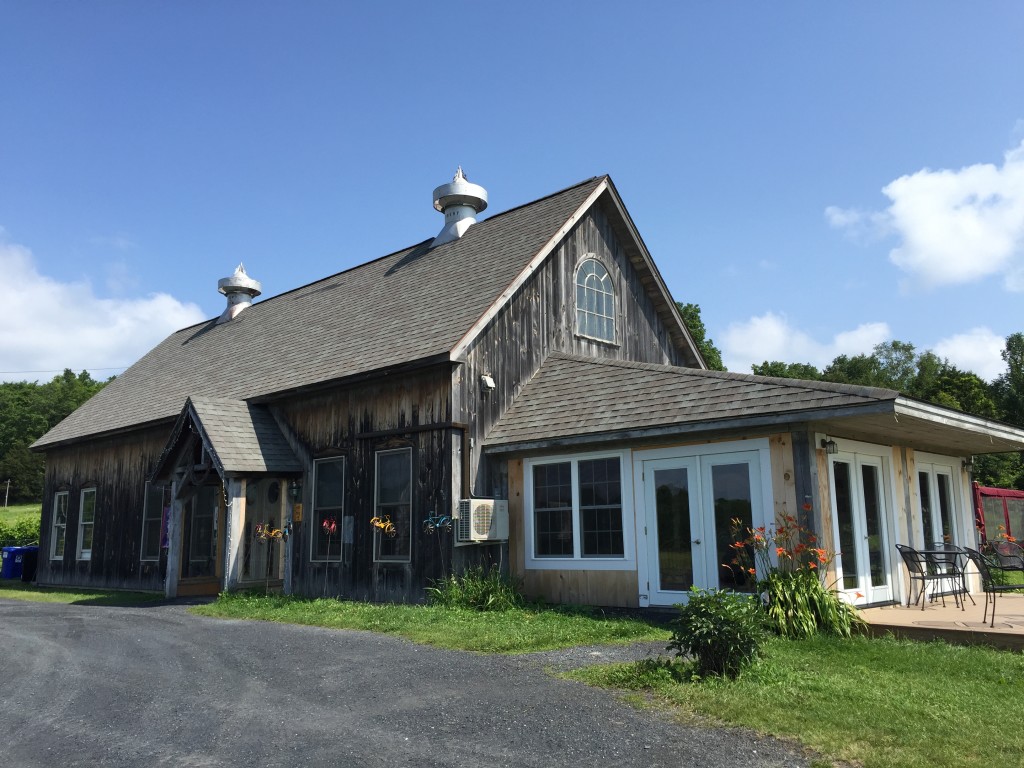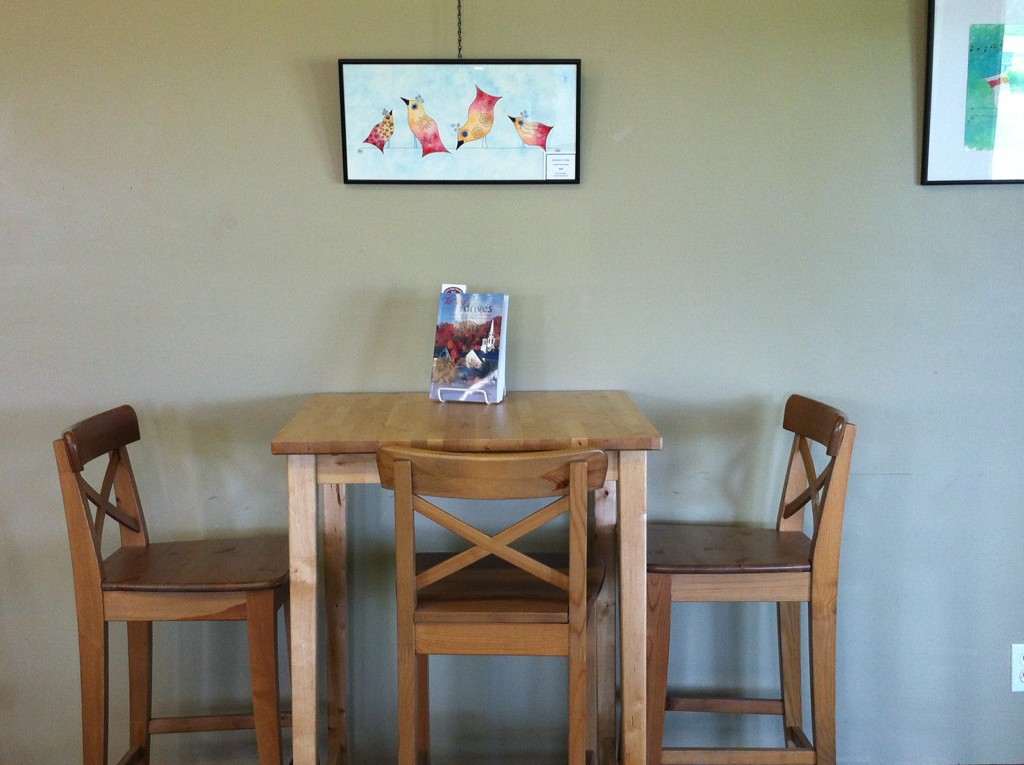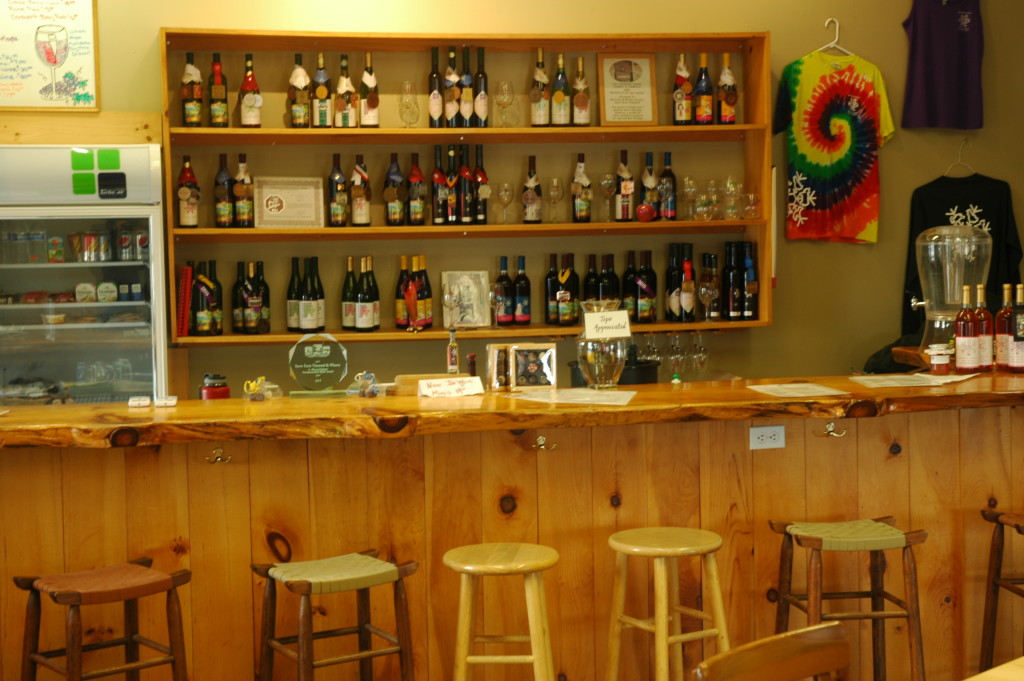 If you are interested in any kind of event from Wedding or Bridal Shower to Barmitzvah or Office Party Email us at Lanes@snowfarm.com or call Julie at (802) 324-5563.  Thank you.