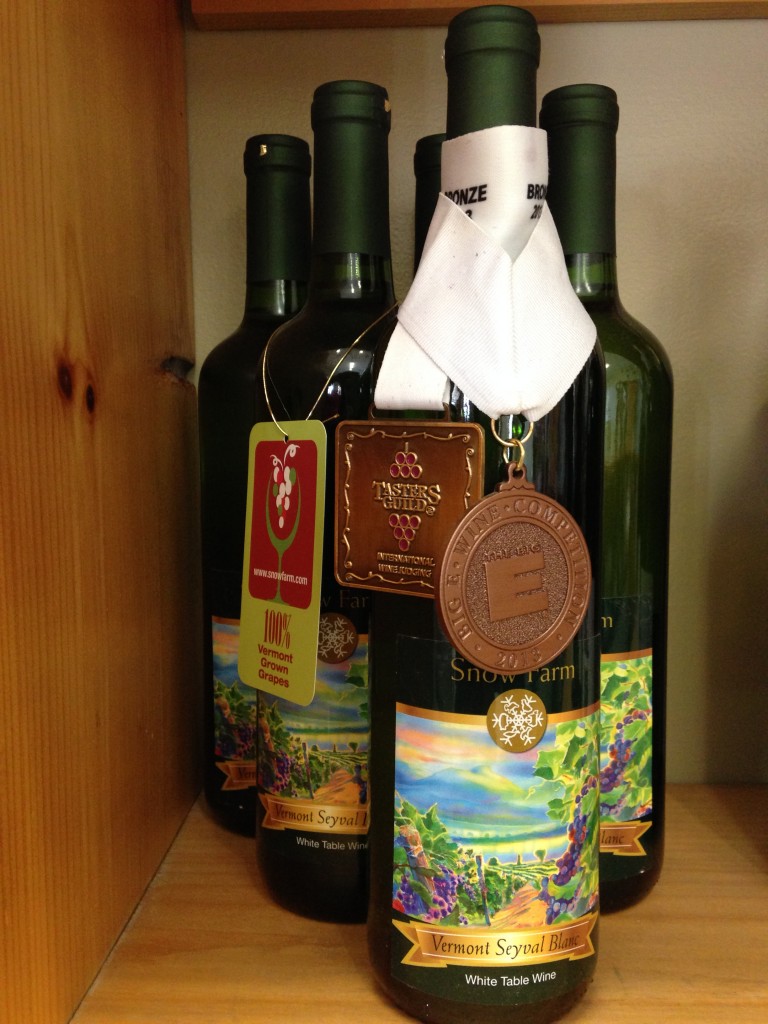 2012 ESTATE SEYVAL BLANC
Apple, pear and melon notes.  Dry with a smooth finish. $14.15.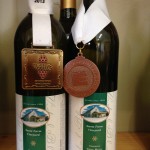 2011 ESTATE VIDAL BLANC
Dry and Crisp white wine. Citrusy nose with notes of tangerine and mandarin. Lemon and lime on the palate. Wine which could age for a few years. $14.15.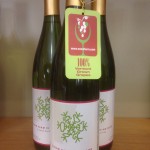 2012 ESTATE RIESLING
2012 dry Riesling.  Orange blossom on the nose. Apricot and a little pineapple on the palate. Ends on a refreshing note.  $18.40.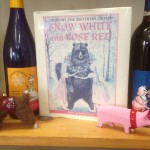 SNOW  WHITE
An Estate Wine.  A nice, off-dry blend of Cayuga and Seyval. Enjoy with appetizers, cheese, spicier foods or seven friends.  $12.74.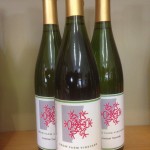 AMERICAN TRAMINETTE
A classic Gewurtztraminer hybrid. A semi-dry wine with muscat and mineral aromas. Intense peach and lime flavors. Wine to savor on its own or with a spicy dish. $18.40.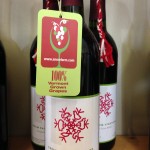 2011  ESTATE LEON MILLOT
Dry red wine with berry notes on the nose. Dry with a fruity mouth and a hint of spice. Nice wine to pair with pasta dishes.  $14.62.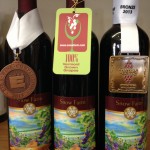 2012 ESTATE BACO NOIR
Smooth tannins, black cherry and black berry aromas. Medium-bodied and very fruity. $14.62.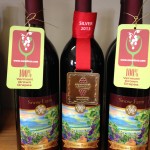 CRESCENT BAY RED
An Estate wine. Beautiful garnet colored medium bodied wine brings out the best of our 2011 Baco Noir, Leon Millot and Frontenac in our Meritage blend. Berry notes throughout, mellow, oak aged and fruity with a smooth finish. $15.09.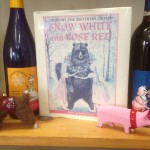 ROSE RED
Delightfully fruity, sweet blend of  Baco Noir and Catawba that can be enjoyed at room temperature or chilled, like a Sangria.   Pairs with Spanish or Mexican.  $12.74.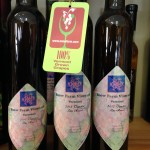 2011 ESTATE VIGNOLES LATE HARVEST
Late Harvest. We're all over the map on this one.  Some of us taste almond and honey, others pear and orange zest, and still others taste pineapple and butterscotch.  $25/ 375 ml. bottle.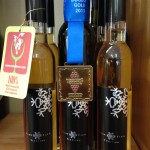 2012 ESTATE VIDAL BLANC ICE WINE
Very much like our 08 which garnered a God Medal -94 Rating-(2011 Los Angeles International Wine and Spirit Competition). Double Gold winner at the 2013 Tasters Guild International Wine Competition. A very special wine with lots of exotic fruit, like mango, pineapple and lychee nuts. $47.17 375 ml. bottle $28.30 200ml. bottle